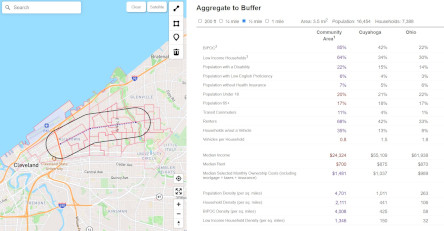 Community Analysis is a map tool designed to aggregate demographic data around a user-defined location on the map in order to analyize the communities in proximaty to that location.
---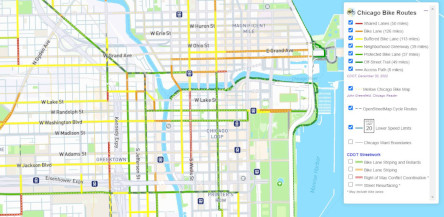 A map that shows the safest bike routes in Chicago by displaying Chicago Department of Trasportation routes bike routes according to design type, as well as the Mellow Chicago Bike Map Routes recommended by John Greenfield and the Chicago Reader and OpenStreetMap Cycle Routes in surrounding suburbs. The Chicago Bike Routes app is also a "Progressive Web App" that can be installed on mobile devices with location detection and directions.
---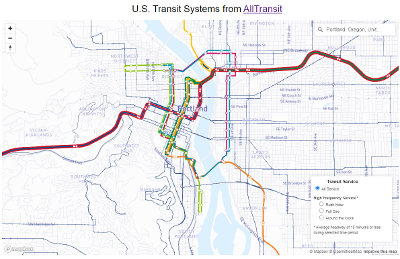 Transit systems for all transit agencies in AllTransit.
High quality transit data and maps are important for most of the webtools that CNT develops. This map was developed as the basemap for our Urban Opportunities Agenda, allowing us to utilize Mapbox as the mapping platform.
---